Telling the truth has become a revolutionary act, so let us salute those who disclose the necessary facts.
27 Jun 2018
By

Gerard Nicol

:

On the 14th of June this year, a 46 year old Sydney woman was was charged with burning her ex-boyfriend to death last October.
It is alleged that she disabled the water mains, to ensure that the fire could not be put out, and then set the granny flat at the back of the man's parent's house alight to ensure that he perished.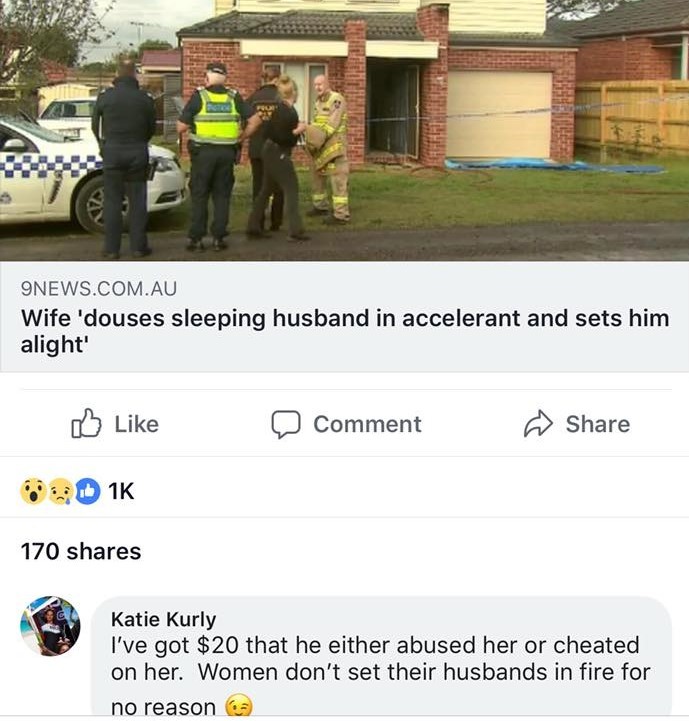 The man died 2 days later from his burns, in the arms of his mother and father.
Three weeks before the women was charged, another women had doused her male partner in gasoline and set him alight, all while their 11 year old son was in the next room listening to his father scream.
But is this typical female behavior; are women capable of being violent to men?
Well, we will probably never know, because even before the female perpetrator has a chance to accuse her victim of being abusive to her, society is already doing it on her behalf.