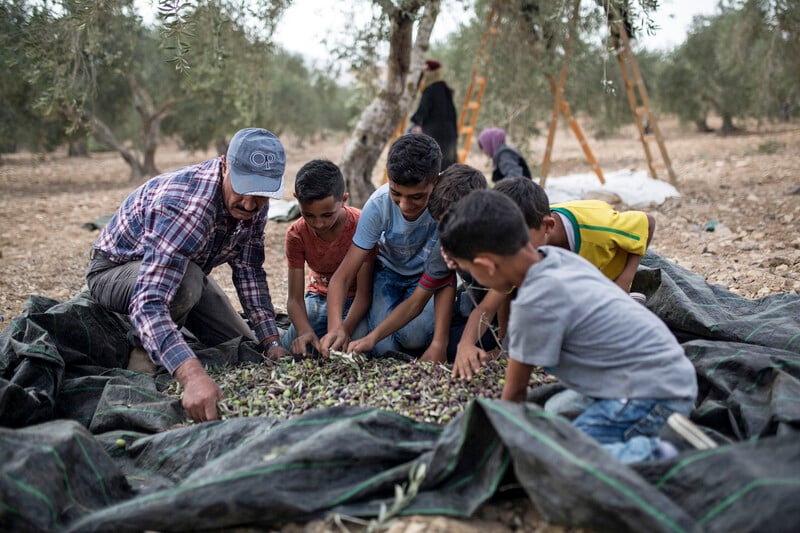 By Anne Paq and Ahmad Al-Bazz:

Amira Salman cannot imagine her life without olives.
"I have been working with olives for 50 years. Nothing works without the olives," the 56-year-old said, citing a popular saying: "Lentils and oil are the foundation of every home."
With two of her sons, she was harvesting olives in Deir Istiya, in the Nablus region of the northern occupied West Bank. In keeping with traditional arrangements, the Salmans will keep one-third of the olives they pick while the rest go to the owner of the land.