"Colorado and New Mexico; worthless land -
ignore it. See if you can sell it to Mexico."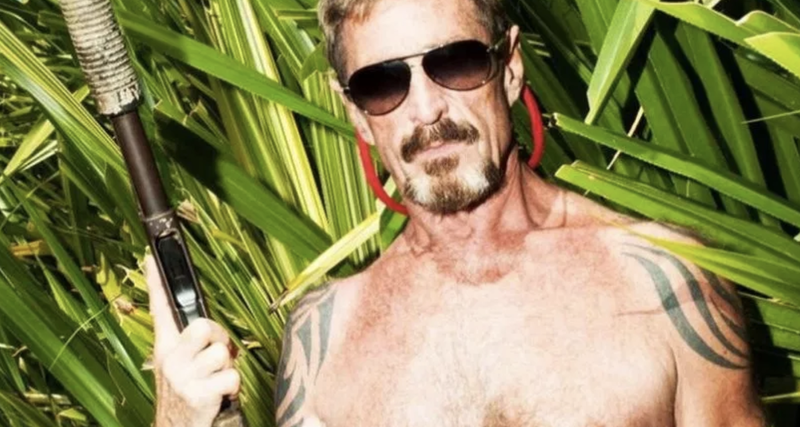 By Tyler Durden: The always rogue and occasionally imprisoned John McAfee has been dispensing free advice to all who will listen; from his "Mixology 101" series on bartending, to his Central America travel guide, to offering advice for young men, (which includes "stay out of jail as much as possible") - the 73-year-old gun-toting cybersecurity pioneer who parties harder than most 23-year-olds has some advice for surviving the upcoming civil war.
"Arm yourself to the fucking teeth"
Pointing to a political map of the United States ("This is the layout, assuming we're having war"), McAfee suggests that blue states "arm yourselves to the fucking teeth" with 'vastly superior Israeli weaponry.'