"This is a very bad one.
This is bad in the sense that it's so contagious. It's just so contagious. Sort of, record-setting-type contagion."
Authored by Jake Johnson: An alarming scientific report compiled by British researchers and shared with the Trump White House warns that, in the absence of drastic and coordinated government action, the novel coronavirus could kill as many as 2.2 million people in the United States alone
.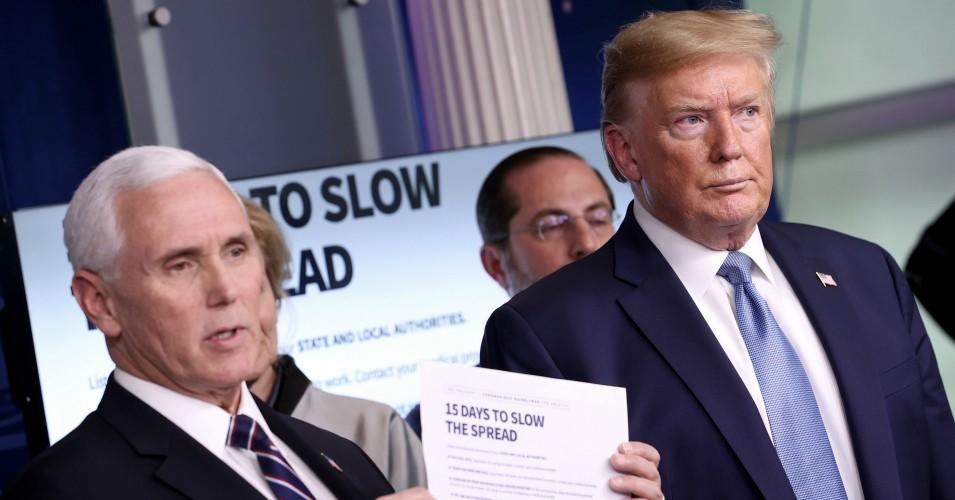 Coronavirus White Hosue presser on March 16, 2020
(Photo: Win McNamee/Getty Images)
The new research (pdf), led by epidemiologist Dr. Neil Ferguson and published Monday by the Imperial College of London, shows that merely acting to slow rather than completely stop the spread of COVID-19 would "still likely result in hundreds of thousands of deaths and health systems (most notably intensive care units) being overwhelmed many times over."