Man On Fire
Telling the truth has become a revolutionary act, so let us salute those who disclose the necessary facts.
28 May 2022
The Institute for Curriculum Services (ICS) claims to advocate for accuracy of K-12 instruction on US Jewish history – but backed by the Jewish anti-Gentile Israel regime lobby it whitewashes the history of indigenous Palestinians and The Jews' theft of their land, and even attempts to delete the word "Palestine" from textbooks. ICS also discourages students from researching the issue on their own.
ICS boasts that it has

'

improved public education

'

in all 50 states and impacted 11 million students across the country

.
ICS operates as a nonprofit under the 501

(

c

)(

3

)

status of San Francisco

'

s Jewish Community Relations Council
By Jessica Buxbaum:
In 2018, the Virginia Coalition for Human Rights (VCHR) successfully stopped the US state from adopting textbook edits made by the Institute for Curriculum Services (ICS), a pro-Israel "educational" institution.
The ICS promotes itself as improving the accuracy of K-12 instruction on Judaism and Jewish history in the United States. Yet, backed by the Israel lobby, its strategy appears more in line with advocating a Zionist narrative than enhancing education.
27 May 2022
"It was a gross injustice, and

it hurt the United States in many ways

,

including what we

'

re seeing in Ukraine

these days..."
By Tyler Durden: Former US Attorney General Bill Barr says Hillary Clinton engaged in a "seditious" conspiracy against Donald Trump, and that he named Special Counsel John Durham to investigate what appears to have been a "dirty political trick" to paint the former president as a Russian stooge.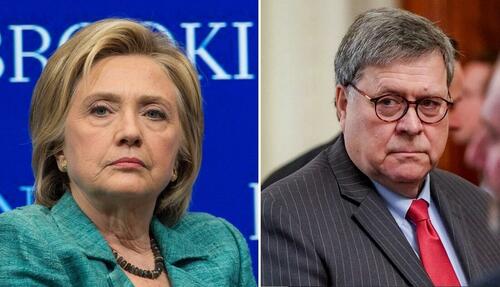 "I thought we were heading into a constitutional crisis. I think whatever you think of Trump, the fact is that the whole Russiagate thing was a grave injustice. It appears to be a dirty political trick that was used first to hobble him and then potentially to drive him from office," Barr said on an upcoming episode of Glenn Beck's Blaze TV podcast, adding "I believe it is seditious."
"It was a gross injustice, and it hurt the United States in many ways, including what we're seeing in Ukraine these days. It distorted our foreign policy, and so forth," he continued - while warning that those charges would be difficult to prove in court.
"We are being sent to certain death," said a volunteer fighter in Donbass. "The casualties here are largely kept secret to protect morale among troops & the general public."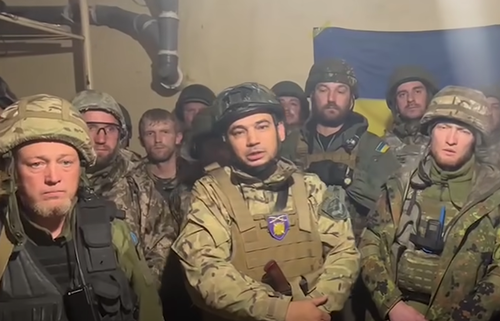 By Tyler Durden: With Russia's war in Ukraine now in its fourth month, mainstream media consumers have been treated to seemingly endless headlines and analysis of Russia's extensive military losses. At the same time Ukrainian forces have tended to be lionized and their battlefield prowess romanticized, with essentially zero public information so far being given which details up-to-date Ukrainian force casualties, set-backs, and equipment losses.
But for the first time The Washington Post is out with a surprisingly dire and negative assessment of how US-backed and equipped Ukrainian forces are actually fairing. Gone is the rosy idealizing lens through which each and every encounter with the Russians is typically portrayed. WaPo correspondent and author of the new report Sudarsan Raghavan underscores of the true situation that "Ukrainian leaders project an image of military invulnerability against Russia. But commanders offer a more realistic portrait of the war, where outgunned volunteers describe being abandoned by their military brass and facing certain death at the front."
"We even coup-ed ourselves once!"
Lee Camp: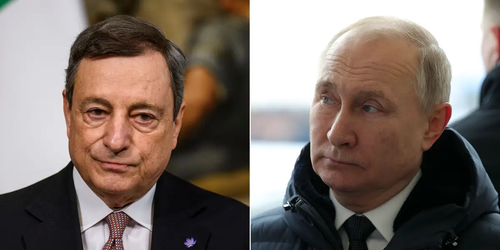 Putin informs Italian Prime Minister in phone call...
By Tyler Durden: Italy says it's working to intervene diplomatically with Russia to allow Ukrainian ports to open amid a growing global wheat and food supply crisis, given some 30% of the world's wheat comes from war-ravaged Ukraine and Russia. 
This culminated in a Thursday phone call between Prime Minister Mario Draghi and Russian President Vladimir Putin, wherein the Italian leader is believed to have pressed Putin to order his military to unblock Black Sea ports.
A statement from the Kremlin following the call said "Vladimir Putin emphasizes that the Russian Federation is ready to make a significant contribution to overcoming the food crisis through the export of grain and fertilizer, subject to the lifting of politically motivated restrictions by the West."
Putin's office confirmed he spoke about "steps taken to ensure the safety of navigation, including the daily opening of humanitarian corridors for the exit of civilian ships from the ports of the Azov and the Black Sea, which is impeded by the Ukrainian side."
CNN investigates the murder of Palestinian-American journalist Shireen Abu Akleh on May 11 and says she was targeted by a Jewish sniper positioned 600 feet away from her with a clear line of sight.
By Philip Weiss: Today CNN published its own investigation of the killing of Palestinian-American journalist Shireen Abu Akleh on May 11, and it says that new eyewitnesses, videos and ballistic analysis bear out what Abu Akleh's colleagues said that day: The AlJazeera correspondent was targeted by an Israeli sniper positioned about 600 feet away from her with a clear line of sight.
CNN's team of six journalists writes:
[A]n investigation by CNN offers new evidence — including two videos of the scene of the shooting — that there was no active combat, nor any Palestinian militants, near Abu Akleh in the moments leading up to her death.
Middle East Eye: 'CNN and MSNBC claims to be progressive… that shattered when it comes to dealing with the Palestinian plight.' One of America's foremost intellectuals and academics, Cornel West speaks to MEE on the complicity of US media in The Jews' crimes against humanity.